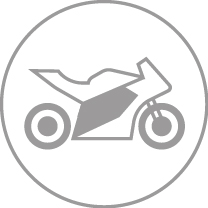 MOTORSPORT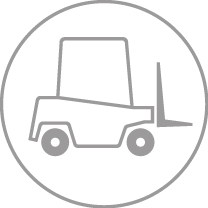 FACTORY & WAREHOUSING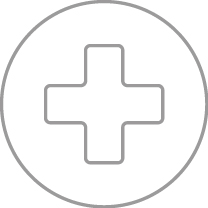 PARAMEDICS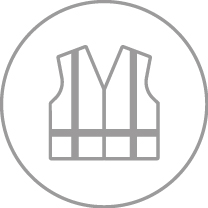 CONSTRUCTION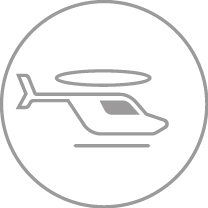 SEARCH AND RESCUE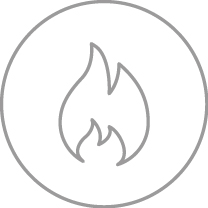 FIRE RESCUE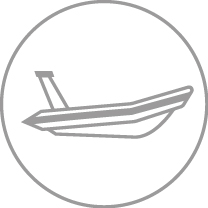 COAST GUARDS
The NT3-R Origin
IASUS NT3-R headsets are equipped with our 3rd generation NT throat microphone transponder technology which are based on a concept developed by the military during WWII. Most typical headset communication systems rely on the conventional microphones, which uses air as a medium of sound conduction. This traditional method even with noise cancellation software is still ineffective in specific extreme conditions such as loud vocal noise and high-wind environments. This is when the IASUS throat mics excel, and provides the solution for communication.
The NT3-R Difference
The IASUS Gen 3.0 Noise Terminator transponder detects only the voice vibrations generated from speech. Without using air as a medium of sound conduction, the transponders are able to effectively eliminate the transmission of anything other than voice signals. The result is direct communication free from environmental and wind noise. Traditional noise cancellation software technology only eliminates background sounds that are not without the voice frequencies, hence not effective when used in an environment with many voices.  Wind noise can also be cancelled out with noise cancellation, but not the physical impact of the wind distorting the exposed microphone will still be apparent under extreme conditions.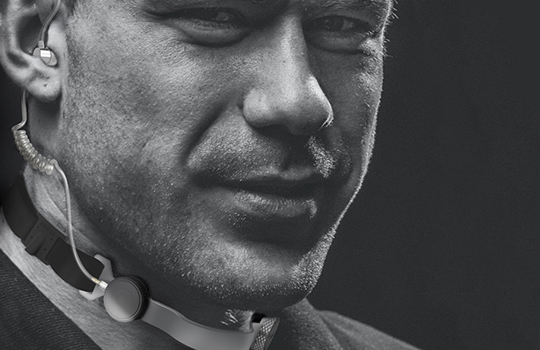 Modular Design
The most complete throat mic headset for tactical applications, security, industry, and hands-free communications in harsh conditions. Compatible with communication devices such as two way radios and smartphones. Our interchangeable adaptors allow for one headset to be customized for different devices and PTT configurations pending your communication application. We also offer different earpieces providing different degrees of noise isolation and situational awareness.
STANDARD FEATURES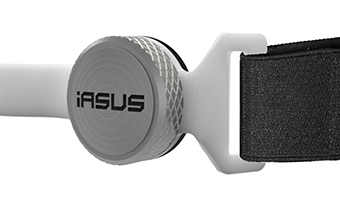 Transponder
Advanced IASUS Gen 3.0 transponder technology with enhancements that reduce the "muffled" effect apparent with most standard throat mics.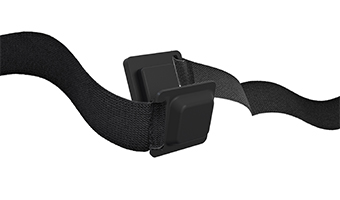 MAGNETIC CLASP
An IASUS design for a secure and fast engagement clasp, with safety break-away when pulled with dangerous/excessive force. Simple ergonomic application, without any compromise to functionality. Although connected to a full adjustable and removable soft neck strap, we offer an optional extension strap for larger sized necks up to 23.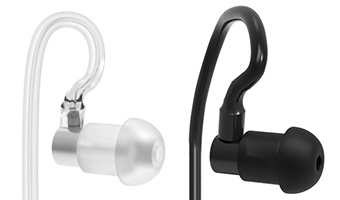 Earpiece
Covert acoustic coil earpiece for flexibility and maximum comfort.  Our earpieces have been optimized for low volume output devices such as smartphones to deliver ample volume levels for clear communication. We also offer many different earpiece options to customize the level of noise cancellation or situational awareness.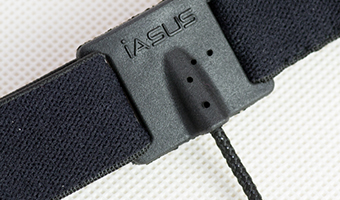 Braided Cables
Custom braided Kevlar reinforced cables ensure maximum strength and durability with minimal tangling.  Pull strength of 10 lbs.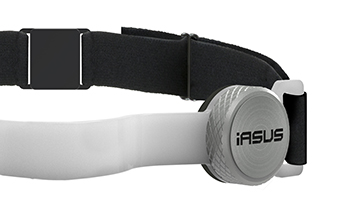 Detachable Strap
Soft flex material that is length adjustable. For our latest version it is now also detachable so that it can easily removed and washed – the key main feedback from our beta and pilot programs.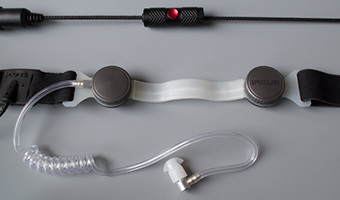 CUSTOMIZE OPTIONS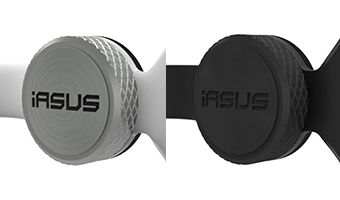 Titanium Grey / Black Ops
The NT3-R comes in two color configurations.  Standard matte titanium grey and our black ops tactical option for covert operations.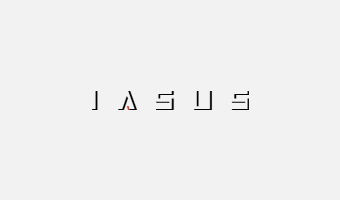 SIM Version
For applications that do not require background noise reduction, we have the "simulation" version that uses a traditional mic but with the ergonomics of a throat mic.  Perfect for paintball, scenario airsoft, or online gaming.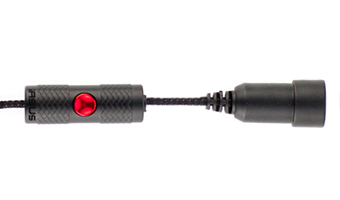 M2 Adaptors
The IASUS M2 adaptor is constructed with a CNC aluminum PTT body with mic built in. There is a secondary port that can support a multitude of configurations, such as external PTT, secondary input, straight line VOX, etc. Consult the throat mic compatibility table for device-to-adaptor compatibility.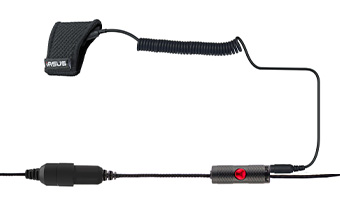 Finger PTT
An IASUS original design where our PTT can be situated inside a glove and secured with a finger sleeve. The smallest and most discreet PTT in the market. Can be activated "hands-free" by either pressing with the thumb or against a rigid object like a motorcycle hand grip.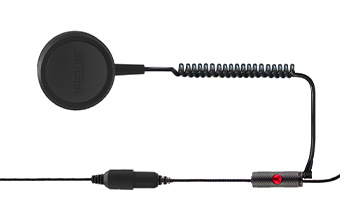 Magnesium PTT
Magnesium "Dome" hardwired in-line PTT.  30% lighter than aluminum and designed to be tactically specific for both handsfree and glove operation.   Comes with magnesium MOLLE spec clip.
Diameter: 51mm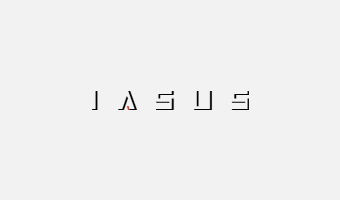 Custom
IASUS offers custom built to specifications headsets for specialized communication needs. We offer headsets with specific cable lengths, connectors, earpieces and PTT's configurations for virtually any requirement. Contact us at info@iasus-concepts.com for inquires.