TRANSPONDER TECH
All IASUS throat microphones use our NT transponders, which are based on technology developed by the military during WWII. Typical headset communication systems rely on the conventional boom or inline microphones, which use air as a medium of sound conduction. This traditional method however, is ineffective under extreme conditions such as high-noise and high-wind environments. The IASUS Gen 3.0 Noise Terminator transponders pick up only voice signals, by directly absorbing the vibrations created from the user's throat, bypassing air as a medium of conduction. In doing so, the transponders are able to effectively eliminate the transmission of anything other than voice signals. The result is direct voice communication free from environmental and wind noise.
NT3-R // NT3-R BK2
The NT3-R is the communications choice for handsfree communications such as commercial and industrial applications to open top driving, biking and even PC or console gaming.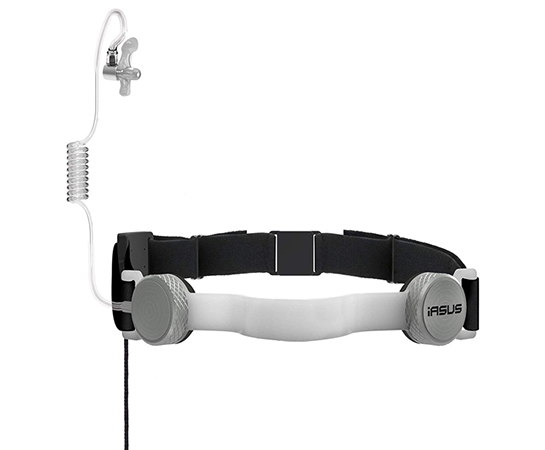 GP3-R // GP3-R BK2
A throat mic system engineered specially for motorcyclists and motorsport racing. Paired with our XS2.1 or XS3 Helmet Speakers, the GP3-R Motorcycle Throat Mic combines IASUS HI DEF helmet audio with our throat mic technology.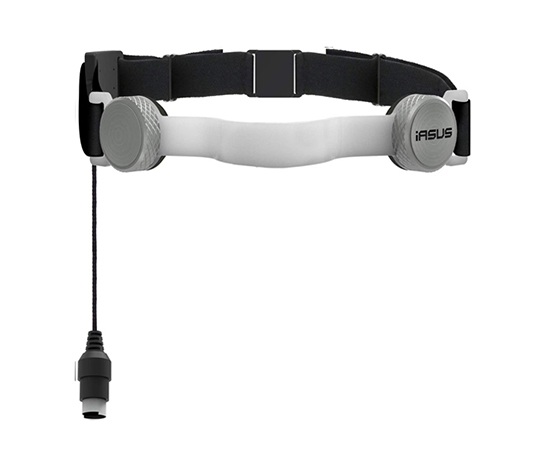 M2-100
The M2-100 Mobile Tactical Headset from IASUS was designed to be the most durable and rugged inline headset on the market. Optimized for mobile phone applications, but can be used for many various custom applications.