How Do I Properly Install the XSound Helmet Speakers for the Best Sound? 
For proper installation, our XSound helmet speakers need to be touching your ears during use inside your helmet. You may use the included foam spacing pads to achieve this (XS3 only).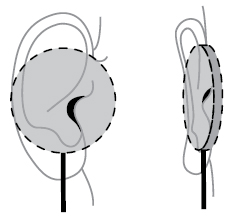 We also recommend that the helmet speakers are mounted in a more forward and lower position in the ear pockets to accommodate your ears more effectively.
Failure to do the above may cause damage to the speakers – the main cause being the volume gets turned up past acceptable levels to compensate for any wind and engine noise introduced by any gaps.