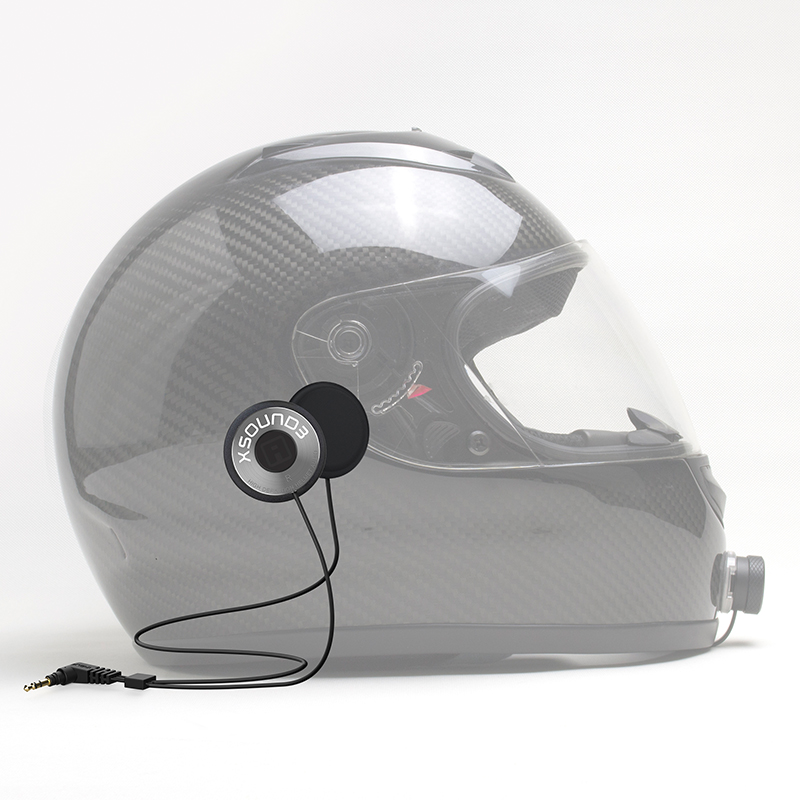 How to Install Helmet Speakers
How Do I Properly Install the XSound Helmet Speakers for the Best Sound? 
For proper installation, our XSound helmet speakers need to be touching your ears during use inside your helmet. You may use the included foam spacing pads to achieve this (XS3 only).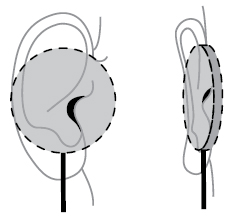 We also recommend that the helmet speakers are mounted in a more forward and lower position in the ear pockets to accommodate your ears more effectively.
Failure to do the above may cause damage to the speakers – the main cause being the volume gets turned up past acceptable levels to compensate for any wind and engine noise introduced by any gaps.
Before Mounting the Speakers in Your Helmet
It is recommended to test and connect the helmet speakers directly to your smartphone or music player first using the 3.5mm cable and holding them to your ears as your music plays to confirm the optimal position before mounting them in your helmet.
My Helmet Speakers Fit too Tightly
Certain brands of helmet and headgear are designed for a tighter fit and may not accommodate our speakers. Please determine whether your helmet can comfortably accommodate the extra 1/2 inch of helmet speaker on each side before your purchase.
Music Crackles or Pops When Used With a Motorcycle Headset or Bluetooth Receiver. Are They Defective?
Try connecting the helmet speaker directly into a smartphone or music player and play at the same volume. If the crackling or popping disappears, your motorcycle headset or Bluetooth receiver is likely the cause. They tend to not support low-frequency outputs because typically their stock speakers do not deliver audio in that range.
While our XSound series of helmet speakers are designed and tested to be able to play at max volume on smartphones and music players without distortion, IASUS does not recommend listening to music at excessive levels which may lead to temporary or permanent hearing damage. Please proceed with caution.
As the XSound's quality makes them the ideal choice to replace the stock speakers which motorcycle headsets come with, we are unable to confirm the compatibility with every model of motorcycle headsets (and Bluetooth receivers) out on the market.
The Audio Plays at a Low Volume or With Lots of Treble and Lack Bass
Please use the foam pads (XSound 3 only) to position the speakers so they sit flush against your ears the same way you held them on your ears before installing them in your helmet. Depending on what comms system or phone you are using, the output may be limited from the audio device; so you can also add an amplifier. Luckily there is one for helmets here: https://iasus-concepts.com/ear3-helmet-amplifier/.
The Helmet Speaker/Ear Adjustment Tab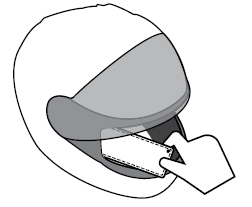 For tight fitting helmet enclosures, volume level and sound quality of your XSound 3 may be diminished if the ears get folded after putting on your helmet. When this happens, the audio does not have a direct path to your ears, hence the reduced volume and poor sound quality. Since it is difficult to access your ears due to the tight fit of your helmet, we included a Tab that was specifically to reach that are through either the space from your visor (when opened) or from the bottom of your helmet. The thin tab should be able to reach and be able to position your ears correctly. Also note that to optimize the sound quality of the Xsound 3, the speakers need to sit flush and directly on the ears. Sometimes, pending how you pivot the helmet the ear cavities are not aligned properly with your ears and that may also affect your audio experience. In order to benchmark the audio, we recommend that you listen to the helmet speakers on your ears directly prior to installation to have a feel for the sound and volume levels. The Xsound 3 package also includes a key ring for the Helmet Speaker Tab so that it can conveniently double as a great motorcycle key holder. This way you won't forget to bring it or loose it when you are riding.
Are the Cables on My XSound Speakers Faulty?
Due to global requirements for RoHs compliance, unfortunately, products have a shelf life these days as cables need to be bio degradable. Our headsets are no exception so over time the cable material will break down. This is the same for all wired headsets from Bose or Sony as well.