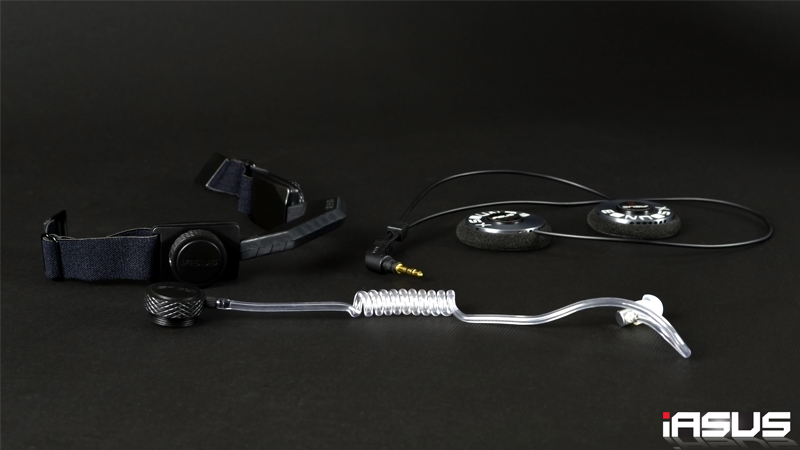 Testing Completed: Stealth Beta and Pilot Testers

We would like to thank all the Beta and Pilot testers for their valuable feedback and comments.
IASUS appreciates the direct involvement from our customers, and as a result from this new open development program, we were able to address some unique customer application requests that we previously have not considered. This lead to additional hardware and software changes and because of these factors, the STEALTH could possibly be the most advanced headset communication system on the market today.
Without disclosing too many details at this time, we can confirm that the STEALTH bluetooth headset system will be firmware upgradable for different specific applications, a first for throat mic headset communications. In addition, many of our STEALTH testers have requested an in-ear noise isolation solution as our current 3.5mm module does not support larger diameter plugs. This design is recessed specifically to accommodate our special 3.5mm plug with an O ring to meet waterproof requirement standards. We are excited to announce that IASUS will be introducing an optional waterproof noise isolation earphone very shortly. Traditionally, this class of earphones have very poor low-end audio and bass due to the lack of an air channel to maintain waterproof standards, but we are pleased with the full range and audio performance that you would expect from IASUS.
The final testing for the STEALTH has finally now been completed, and after some consideration, we have decided to use Kickstarter as the official launch platform for the STEALTH in order to reach a larger demographic of users that may appreciate such a revolutionary communication system.
On a final note, should there be any one still interested in testing the Stealth Pilot, we still have a few units available. Please send us a note at sales[@]iasus-concepts.com.
STEALTH Development Team
IASUS Concepts