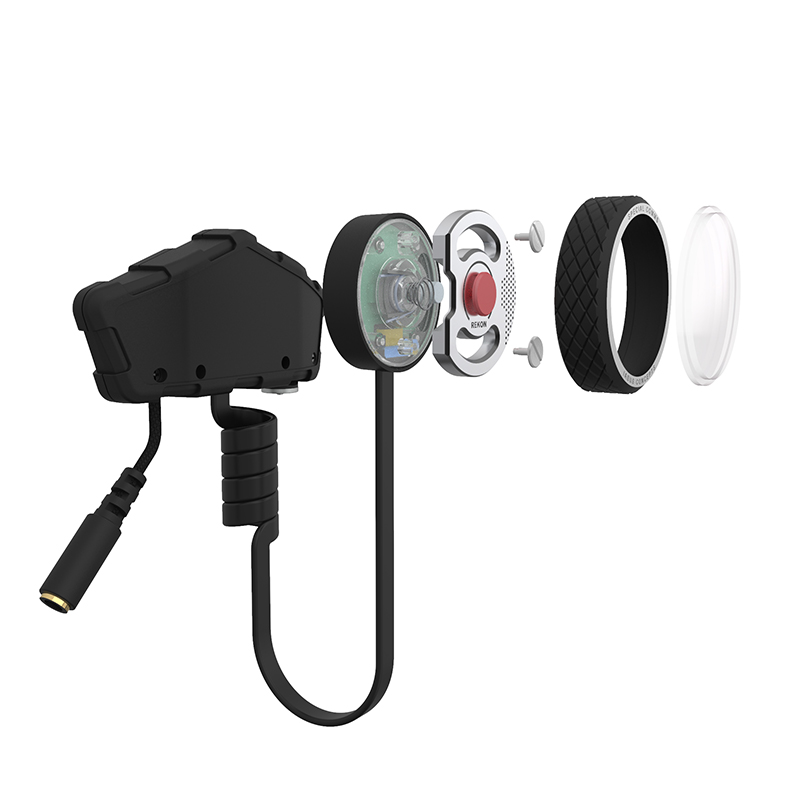 IASUS REKON, The Next Level Helmet Communication Solution for 2020

IASUS REKON, The Next Level Helmet Communication Solution for 2020
April 1, 2020 — IASUS Concepts LTD., the team that developed the outstanding audio of the XSOUND 3 helmet speaker, now introduces the complete ultimate audio helmet experience with the new IASUS REKON wireless smartphone interface.
Crafted from steel, glass and fine polished aluminium, the REKON design was inspired by luxury timepieces to project an individual statement beyond any other electronic device in the world. Countless hours of development to craft the perfect rider to smartphone interface. A minimal purpose-design with no compromises to perfect a rider experience with today's current technology.
Peer to Peer technology currently used by other helmet communication companies is outdated, complicated to configure, and requires direct line of sight to work. Developed for close proximity or wide open areas, riders in the city or on mountain canyons, easily find connection is very limited. The IASUS REKON was designed to work with the leading providers of push to talk on cellular (POC) companies (Zello, ES Chat). This technology operates with smartphone-based apps via cellular networks, capable of connecting up to 6000 users on one channel and offering an unlimited-range communication between riders. The REKON interface is also compatible with WhatsApp, Line, Kaokao, WeChat and other voice communication platforms. The REKON – Next level of riding communication experience.
The REKON operates on Bluetooth 5.0 low energy power management system, which delivers an unprecedented 250 hours of standby with 10 hours of operation time. Hi-def aptX and ADP2 wireless audio formats when combined with the XSOUND 3 helmet speaker deliver the absolute premium helmet audio experience.
The new IASUS REKON, defining the standard for a new era of motorcycle helmet communication and audio.
*Available Spring 2020.
*release date may be affected by Covid-19
If you require larger files, please contact Camille Lukas.