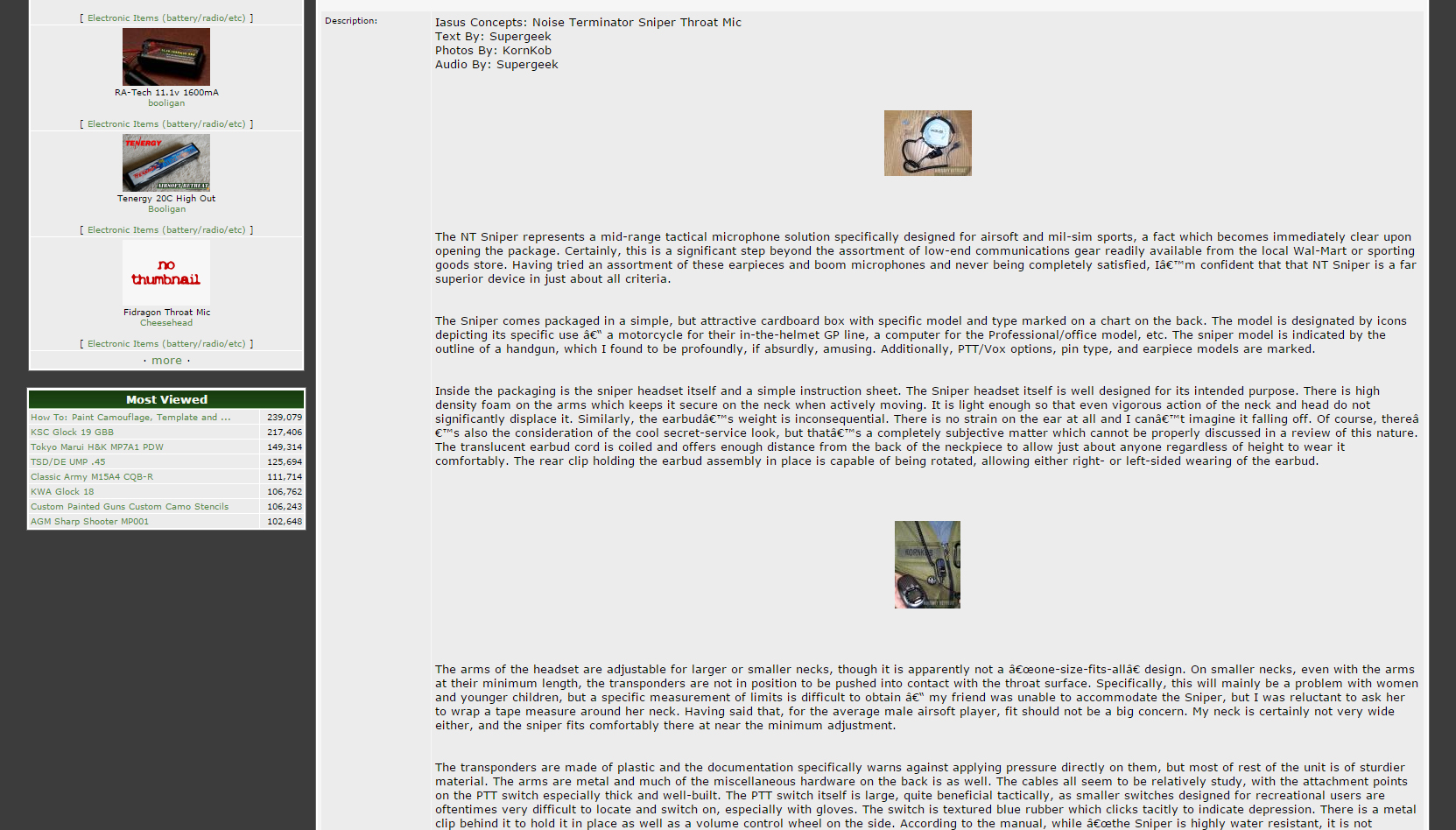 PRESS RELEASE: Feature on Airsoft Retreat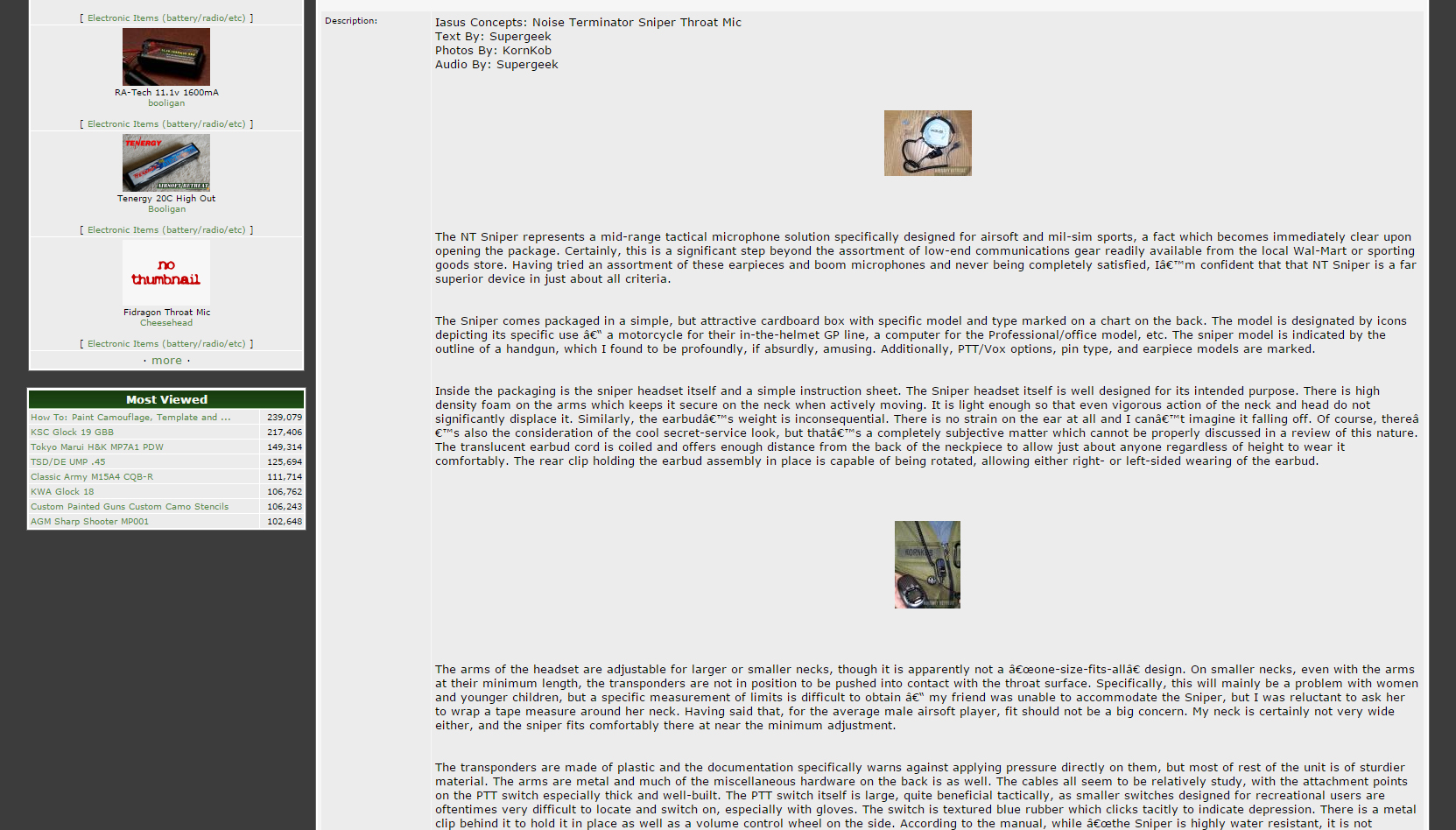 The NT Sniper represents a mid-range tactical microphone solution specifically designed for airsoft and mil-sim sports, a fact which becomes immediately clear upon opening the package. Certainly, this is a significant step beyond the assortment of low-end communications gear readily available from the local Wal-Mart or sporting goods store. Having tried an assortment of these earpieces and boom microphones and never being completely satisfied, I'm confident that that NT Sniper is a far superior device in just about all criteria.
The Sniper comes packaged in a simple, but attractive cardboard box with specific model and type marked on a chart on the back. The model is designated by icons depicting its specific use – a motorcycle for their in-the-helmet GP line, a computer for the Professional/office model, etc. The sniper model is indicated by the outline of a handgun, which I found to be profoundly, if absurdly, amusing. Additionally, PTT/Vox options, pin type, and earpiece models are marked….
Original Post: IASUS Noise Terminator Throat Mic