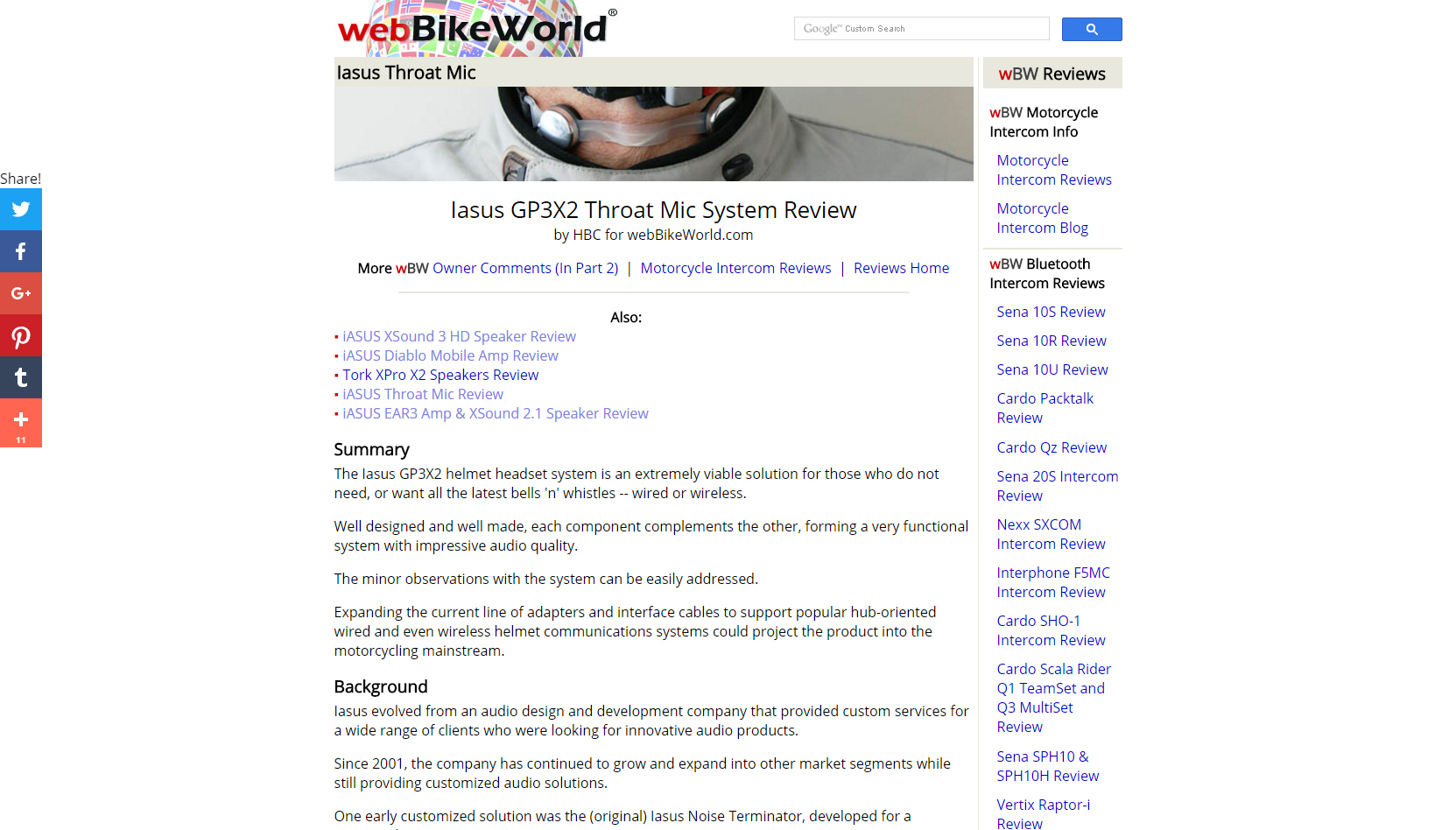 PRESS RELEASE: Feature on webBIKEWORLD.com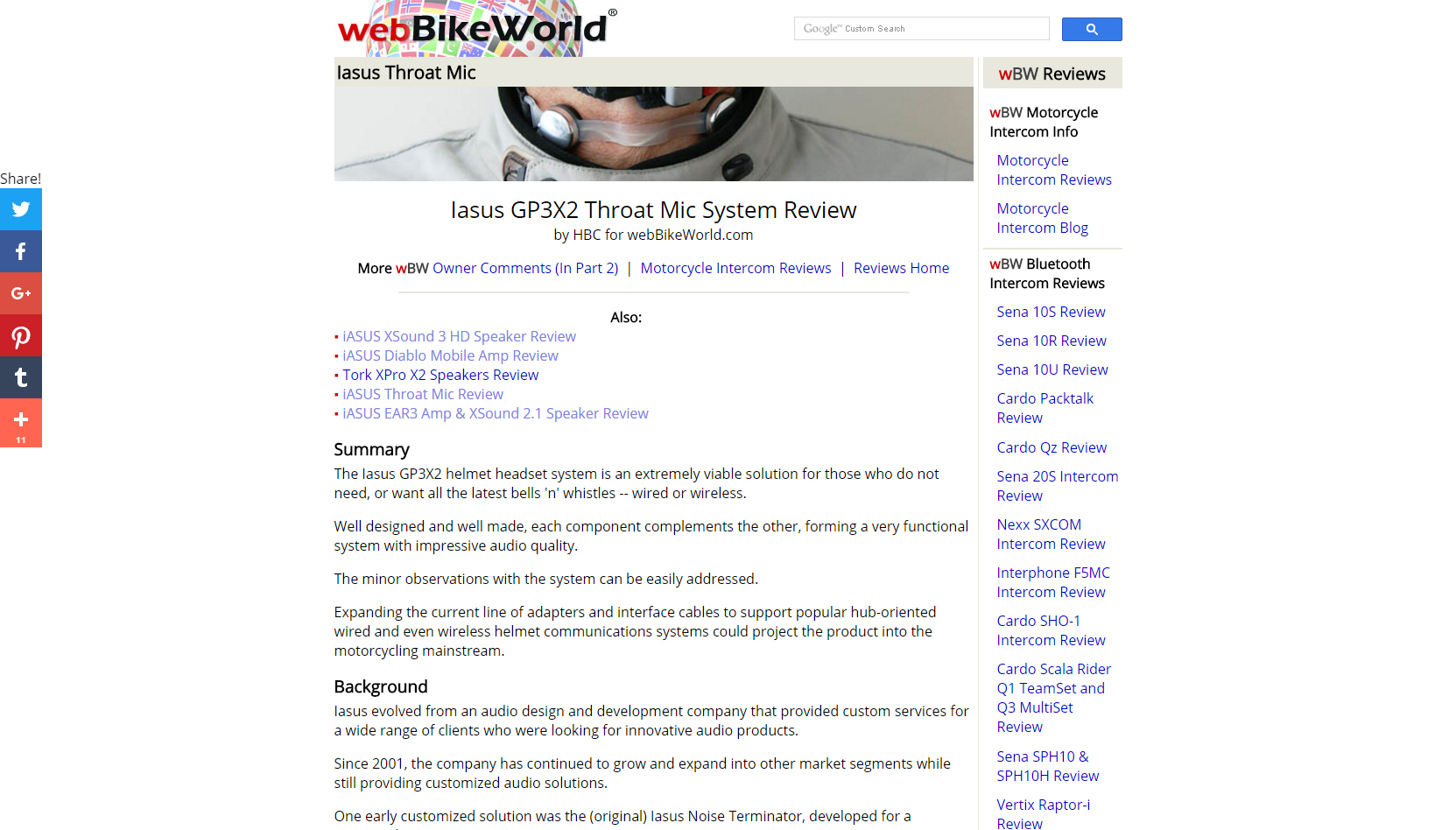 Summary
The IASUS GP3X2 helmet headset system is an extremely viable solution for those who do not need, or want all the latest bells 'n' whistles — wired or wireless.
Well designed and well made, each component complements the other, forming a very functional system with impressive audio quality.
The minor observations with the system can be easily addressed.
Expanding the current line of adapters and interface cables to support popular hub-oriented wired and even wireless helmet communications systems could project the product into the motorcycling mainstream…
Original Post: GP3X2 Throat Mic System on webBIKEWORLD.com