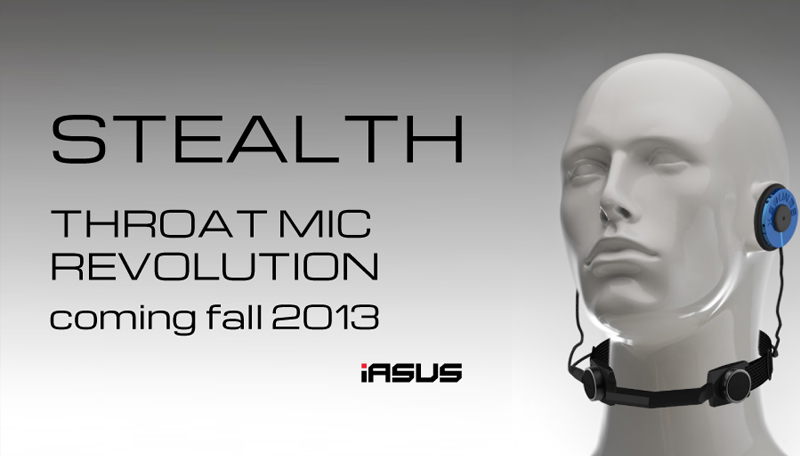 IASUS Concepts Stealth Throat Mic Update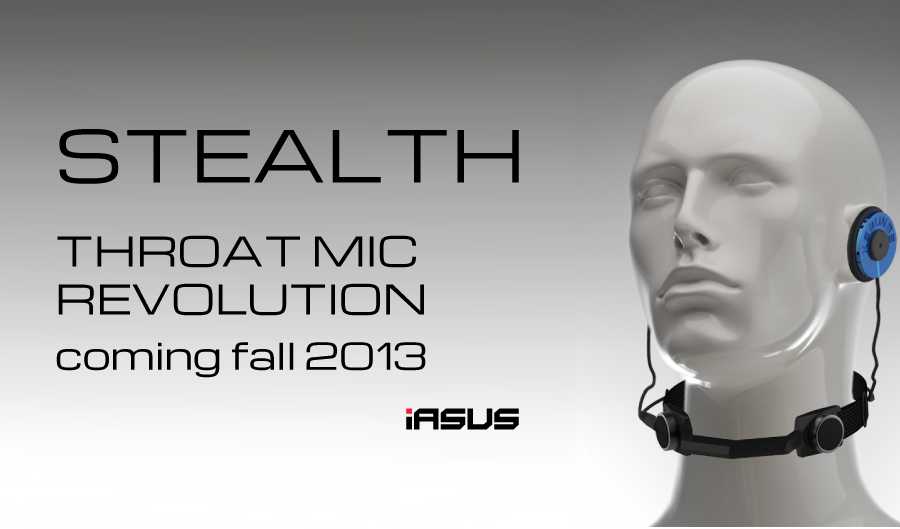 IASUS Concepts confirms the launch of two versions two different performance specs for the Bluetooth Stealth – MK-3 with Gen 3 transponder and an all new MK-4 with the new Gen 4 transponder.
Here are some concept images of the STEALTH
In addition to these two models, IASUS will also be offering a full individually custom built headset system that will use the Gen 4 transponder plus a new revolutionary earpiece that has never been seen before. The lightest and most sophisticated throat mic communication system ever created. More updates coming soon….