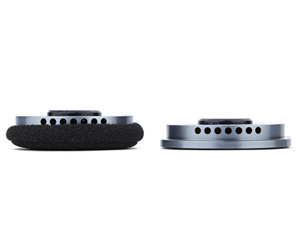 Chassis
Ultra-slim .39'' accoustically tuned CNC all aluminum chassis (the thinnest on the market) for the perfect sound.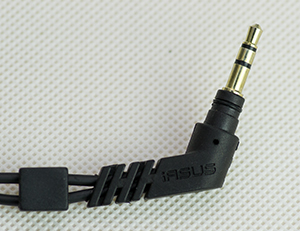 Compatibility
Compatible with all devices bearing a 3.5mm audio gold-plated jack.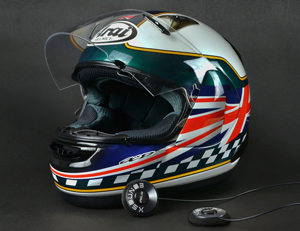 WIRING
Behind-the-head wiring configuration allows the wearer to tuck the Kevlar reinforced cables up into the helmet lining for unobstructed movement.
LIGHTWEIGHT
Utilizes high grade aluminum chassis for a sleek hyper lightweight (1.2oz).
XSOUND3 HELMET SPEAKERS
Ships with foam cover, pads, and velcro for the required mounting flush against the ears in any helmet.
"The Iasus XSound 3 speakers have an aluminum machined chassis, Kevlar reinforced speaker wires and phenomenal sound quality."
– webbikeworld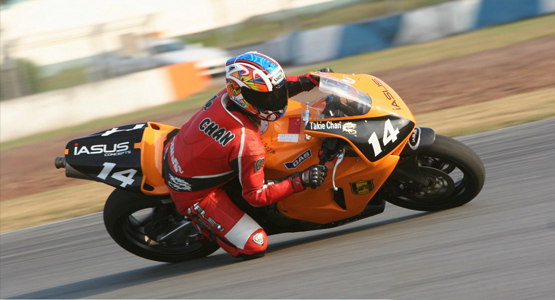 XSOUND 3 (XS3) HELMET SPEAKERS
Introducing the XSound 3, the third generation high definition audio helmet speakers from iASUS Concepts. Its sleek, hyper lightweight CNC-machined aluminum chassis means incredibly vibrant high quality sound and tough durability within an ultra-slim design. The XSound 3 is the ultimate visceral helmet-audio experience.
UPC 639738992259
SPECIFICATIONS
SPECIFICATIONS
WHAT'S INCLUDED
WHAT'S INCLUDED
Meticulously designed, specially constructed
The sleek, hyper lightweight CNC-machined aluminum body provides an extremely thin yet robust acoustically tuned housing for the IASUS dynamically tuned audio drivers to project the fullest and clearest sounds possible. Designed, produced, and assembled with the highest level of detail, the XSound 3 performs as precise as it looks.
A visceral helmet audio experience
Solid clean bass and crisp highs mean the XSound 3 delivers audio as originally intended, rivaling the best full sized headphones on the market. And thanks to its low profile exterior, the XSound 3 easily fits inside almost any helmet. (0.39″ (0.99cm) thick and 1.77″ (4.5cm) diameter).
The toughest helmet speakers. In the world
Extreme scenarios require precision solutions. The XSound 3 high-fidelity helmet speakers are designed to withstand the most rigorous of activities. Frequently a point of failure, our proprietary Kevlar reinforced cord system is designed to take on up to 10lbs of pull. The XSound 3 Helmet Speakers represent the pinnacle of helmet speaker design.